The first time you build the kit to your device…
You want to head over to the General Settings tab and click on Automatically manage signing.  Also at this point it's a good idea to put in a Bundle Identifier unique to you. And you can change the Display Name (the Icon name on the home screen).
If you don't have a Registered Apple Developer account, you can still test on your device. Go to Xcode > Preferences > Accounts, and sign in with your Apple ID.  Xcode should guide you through the rest.
Never change the Project Name
This is like "crossing the streams" in Ghostbusters. Just don't do it. Bad things will happen. Take a look at the images below. DO NOT change these.  ..
These names have ZERO effect on your App Title in the store or your App Icon. But they will break the kit if you attempt to change them.
How to Check if You Have the Latest Version of the Kit
You can check the latest version of our code by visiting the download links for the kit (or downloading it) and going to the General Settings tab. Your copy's Build Number is less than our Build Number, you might want to update the Swift files in your version of the kit.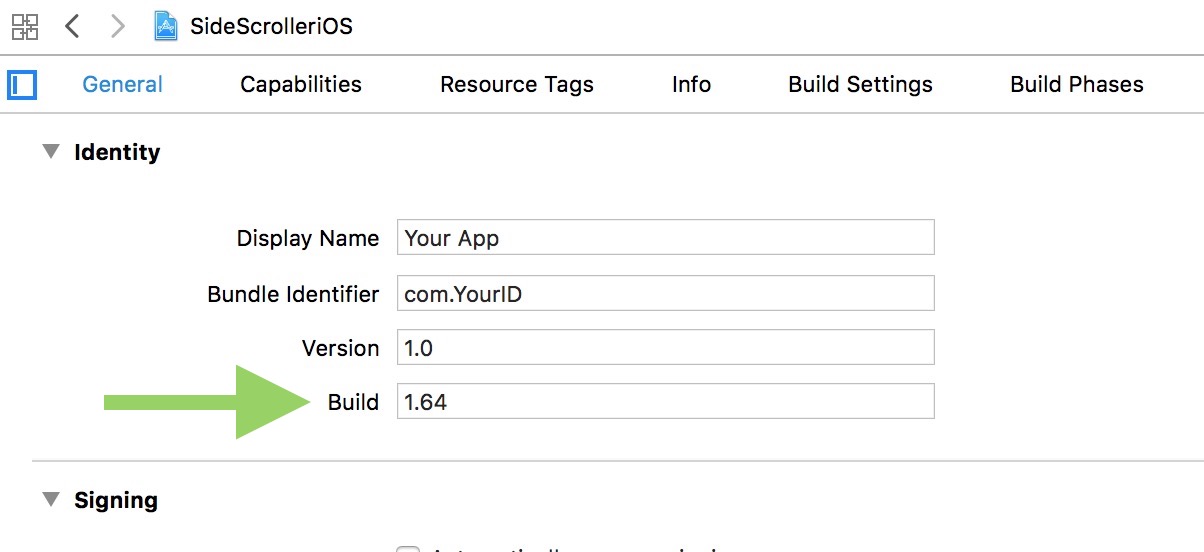 Always backup your copy before replacing any of the Swift files. Just zip up everything to backup. Then to update you can usually just overwrite the older Swift files with any ones with a later save-date.