HTML5, CSS3, jQuery… It's all here!
This 45 hour series teaches all the latest web standards, and then some! Enhance your site with unique  events, animations, interactions, and even 3D features. This bundle combines six different courses into one affordable option.
Three Amazing Courses on Construct 2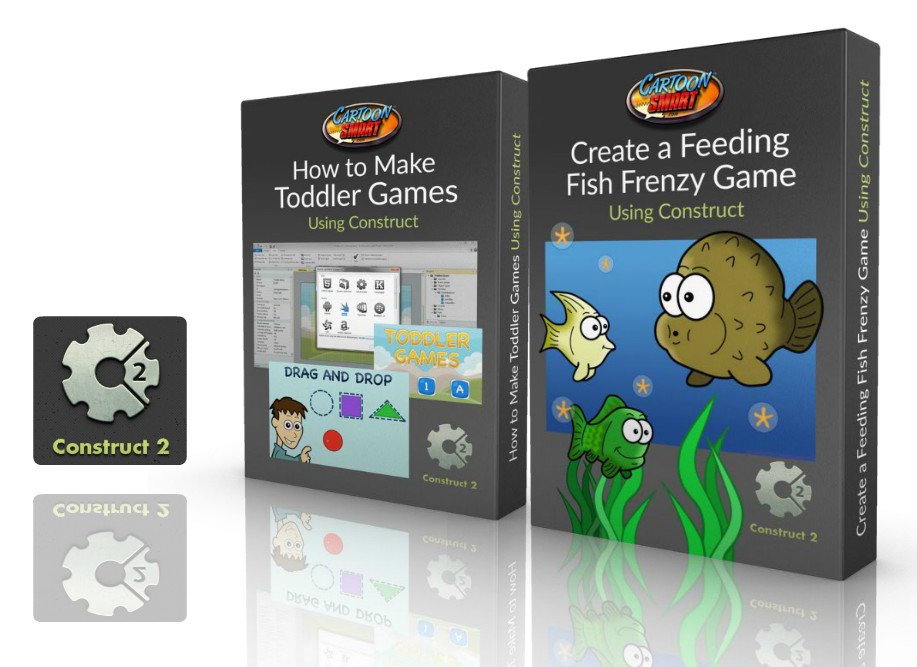 Create a Fantastic World with our best iOS Starter Kit yet!
The Fantastic Worlds iOS Starter Kit enables you to build an entire world with nothing more than a property list and Tiled file. Tiled is a free program for designing and laying out game levels. Drag 'n drop any sized image into a Tiled file, name it, position it and scurry back to Xcode to define it's properties and publish. That is all it takes.
The kit is intended for side scrolling, or platform games as well as top-down, overhead style games.  And one game can house many different styles! Include completely separate mini-games within a single app. You can even charge for access to certain parts of the game. Finally the kit now supports handheld game controllers, like OUYA and iCade control sets.
Course Highlight: Adobe Illustrator Bundle
We've combined Brian Zaikowski's incredible Exploring Illustrator course with his How to Draw Comics Strips course AND 500 piece royalty-free vector art collection into one amazing bundle. Buyer's will get Lifetime access to all 36 hours of tutorial videos (most are short in-depth Tool tip videos) to stream online or download. Running out of hard drive space? No worries, you can watch every tutorial here on the site.

Free Lava Station Platform Art
New CartoonSmart Blog: SpriteKitLessons.com
To coincide with all our new (and upcoming) Swift and Sprite Kit tutorials, we've launched this site to provide students with the kind of info we would want for reference early on. So far the site already has nearly 4 hours of free video tutorials, countless articles, snippets of quality code, and much more!
Visit our newest training blog now!
CartoonSmart on Twitter
if Luke responds "I'm sure it's perfectly safe for droids" R2 must have asked "is it safe for droids?" Kind of a C3PO question . Just sayin

I've never flown a space ship, but when Luke tells R2 he's keeping the ship on manual control, even I think that sounds really really boring

#EmpireStrikesBack

... I hope our military realizes the importance of harpoons on our own aircraft. If long legged enemies ever invade

Watching Empire Strikes Back. Why didn't my parents buy me this guys action figure as a kid....

http://t.co/GlKPi0RQPS

@develogue

I'm confident they can attract talented artists to make watch designs that aren't the same quality as your Pebble watch faces.

@develogue

Well I do disagree there. You don't buy an iPod for one album. The Apple Watch should sport thousands of artistic faces.
CartoonSmart students come from (and go on to) some pretty big places….