Create a complete pinball game compatible with PCs, Macs, and mobile devices without having to write code!
Computer running Windows XP or newer or Macintosh running a Windows simulator, like VMWare Fusion
Construct 2 – Free version or Paid version
Desire to make games without code!
Construct 2 is a powerful  HTML5-based software designed specifically for 2D games. It allows anyone to build games without writing code. You can find out more at Scirra.com
Greg Pugh, from GPAnimations.com, has been teaching software and programming languages for over 9 years with video, written tutorials, and books. He has developed numerous mobile applications on iOS, Android, Kindle Fire, Kindle Fire TV, and Nook Tablet. Greg also writes and illustrates children's books and designs user interfaces for learning management systems.
For freelance or consulting inquiries please contact Greg directly through his website.
Have you ever wanted to build a game, but didn't know how to get started making it?
Well, you've come to the right place! In this nearly three hour video tutorial, you'll learn how to build a game from scratch in Construct 2 using either your own art, or the assets we've included. All without have to learn a programming language or write a single line of code.
Click Above to Watch a Short Video Preview
Over 2 hours of Construct video tutorials!
Introduction & Set Up
Introduction
Construct 2 and VMWare Fusion
Creating the Physics Environment
Adding Walls
Adding Barriers
Making the Flippers
Rollovers
Adding Bumpers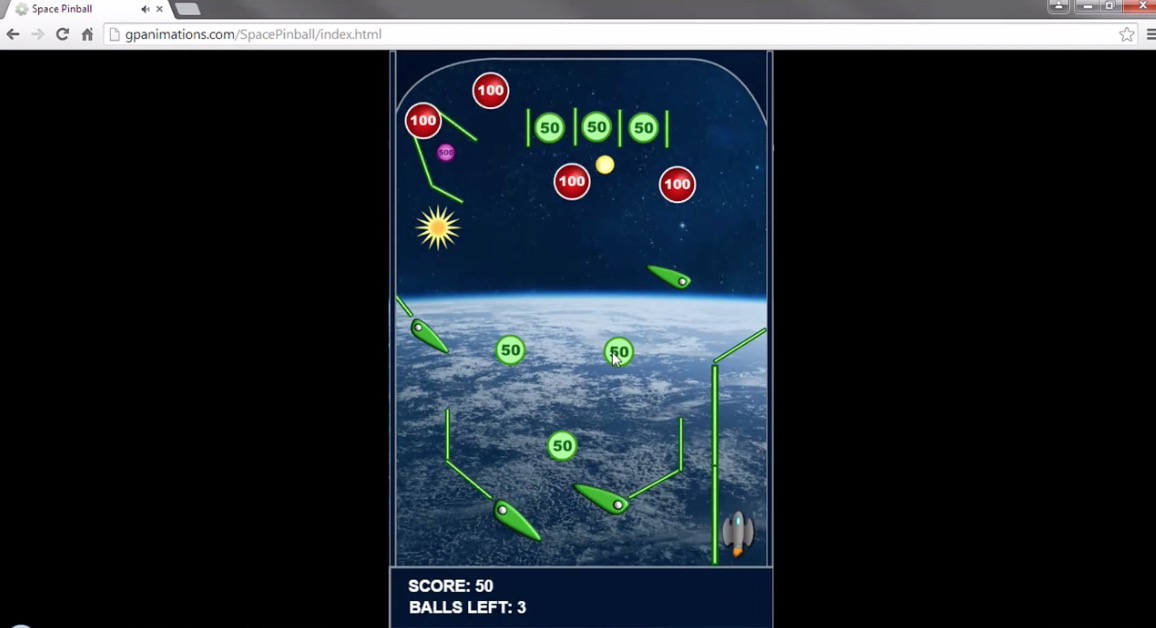 Finishing touches
Making Groups in Event Sheets
Start Up Actions
Adding Control Events
The Plunger
Losing the Pinball
Keeping Score
Exporting Your Project
After your purchase, you'll know how to…
Create a pinball game without writing code
Use Construct 2 software (FREE!)
Publish your game to be played on computers and mobile devices
Go from complete begin
Here's what you'll get…
2.5+ hours of video tutorials
All of the source files
Artwork, sound effects and music needed to create an interactive, mobile-friendly game
Two affordable purchasing options, both with social-sharing discounts.
Purchase Option 1 - Lifetime Access
Get Lifetime Access to this course for a one-time purchase price. You can download (or stream) the movie files and download any source projects.
Already have Lifetime Access? You can get started watching the course from right here.
Purchase Option 2 - Subscription Access
Both Monthly and Yearly Subscribers can stream every video tutorial on the site. Yearly subscribers get access to the latest version of every starter kit whenever they want, plus access to hundreds of dollars worth of royalty free game art (yes, it's an amazing deal). You can cancel your Monthly or Yearly subscription anytime directly through Paypal.
Browse All Courses 
Already a Subscriber? Get started on the course from right here.