Maya by Autodesk, is 3D computer graphics software that runs on Windows, Mac OS and Linux systems and used to create interactive 3D applications, video games, animated films, and visual effects. Autodesk has a generous 3-year license for any kind of student that wants to sample the software. 
Download a free license
. Autodesk also offers affordable pay-as-you-go subscriptions.
Unity3D is a powerful cross-platform 3D engine and a user friendly development environment. Easy enough for the beginner and powerful enough for the expert. Unity should interest anybody who wants to easily create 3D games and applications for mobile, desktop, the web, and consoles.  Unity also offers a
free personal edition
of their software.
Alan Balodi , is the co-founder and senior developer at 
Ultimate Arcade, Inc
. Alan sports a master's level training in  Unity 3D, Autodesk Maya, Adobe Photoshop, Adobe Flash, Adobe Dreamweaver, Pixelogic, zBrush, Autodesk 3D Studio Max. Alan is passionate about teaching others and can't wait to show you how to make money following your heart and doing what you love most (while also helping others).
Make Thousands with Your Art Using Unity3D and Maya
Turn your 2D art into 3D models and package them for sale in the Unity Asset Store.
This course is for any artist looking to thrive by sharing their sketches and character designs with one of the largest growing game development communities in the world. Gain access to millions of paying developers and potential clients who need game assets from talented artists like yourself. Help others create the projects of their dreams by providing them with your best creations.
Watch a short introduction to the course…
 View the curriculum below…
Introduction & Set Up
Welcome to the Course
What is Unity 3D
Choosing Modeling and Animation Software
Getting Ready
In this section, we will discuss the starting sketch we will work off of and get a basic overview of Maya.
Analyzing the Character Design and Planning
Quick Maya Basics Overview
Modeling in Maya
In this series of tutorials, we will model a complete character in Maya.
Modeling the Eyeball
Modeling the Eyelids
Modeling the Nose
Modeling the Head
Attaching the Nose
Modeling the Teeth and Tongue
Modeling the Body
Modeling the Leg
Modeling the Arm
Modeling the Wings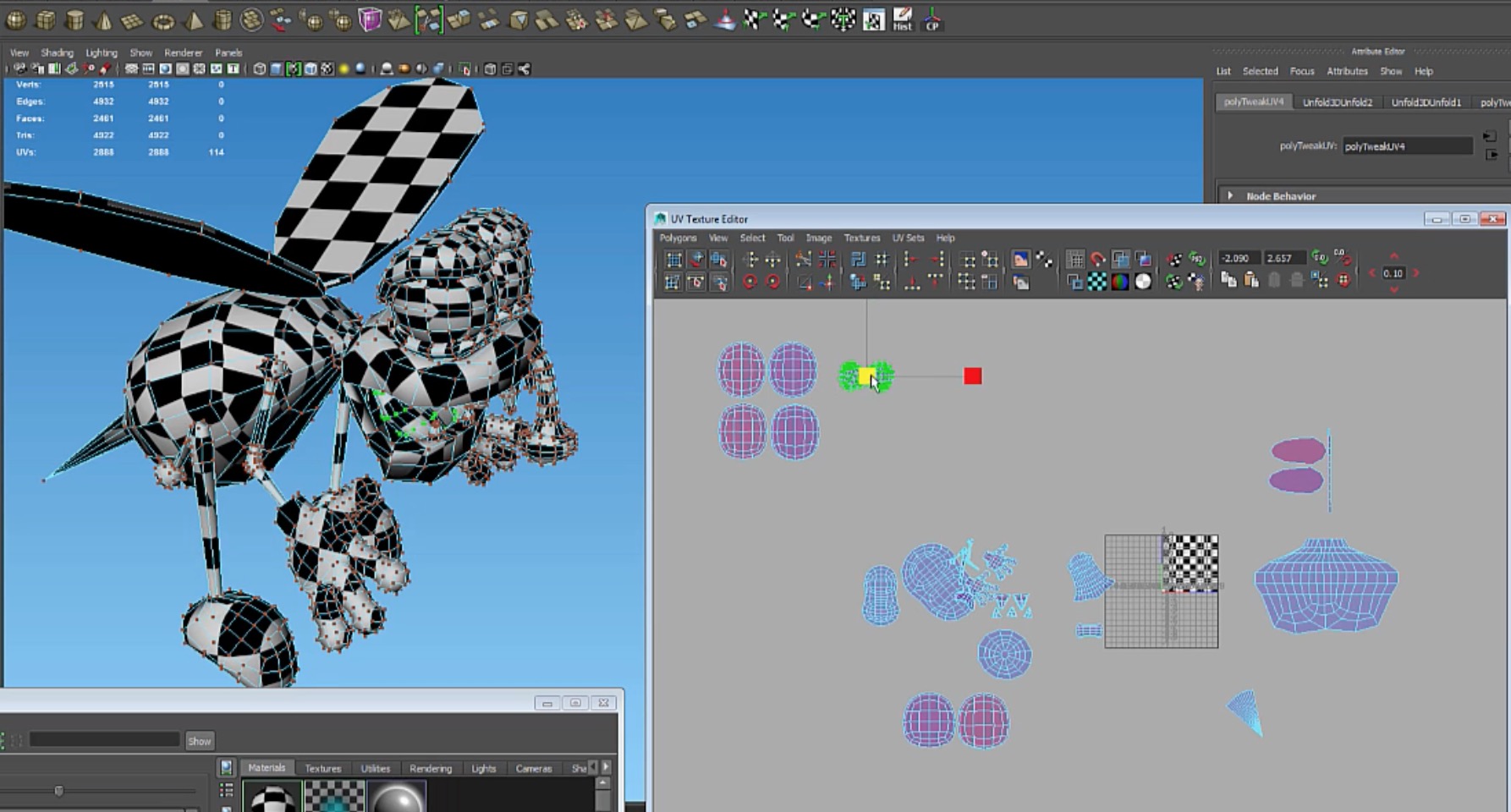 Texturing and UV Mapping in Maya
In this series of tutorials we will texture the character we modeled in Maya.
Quick UV Overview
Unwrapping Individual Meshes
Organizing and Exporting UV's
Final Touch Up's
Painting Texture in Photoshop
Through four videos we will discuss painting textures in Photoshop.
Rigging in Maya
In this series of videos we will rig the entire character for animation in Maya.
Quick Joints Overview
Joint Orientation
Rigging the Legs
Rigging the Arms and Hands
Rigging the Eyes
Rigging the Body
Rigging the Head
Rigging the Wings
Clean up and Test the Final Rig
Animation in Maya
Its finally time to animate! In this series of tutorials we will animate various actions for the character, then look at exporting for Unity.
Quick Intro to the Animation Tools in Maya
Flying Animation
Attack Animation
Idle Animation
Exporting from Maya to Unity Tutorial and Rendering with Mental Ray
Unity 3D – Putting It All Together
In these tutorials we will bring the character into Unity, to prepare the animate model for sale in the Asset Store.
Importing a 3D Model to Unity with Animations
Rotating the Character in Unity3D with a Mouse
Hooking up Maya's Animations to Unity's GUI Buttons for Easy Control
Fixing our Belly Deformation in Maya and Testing in Unity
Normal Map
Unity 3D – Asset Store Submission
This section we will discuss the in's and out's of selling your model in the Unity Asset Store.
Asset Store Photoshop Template and Opening a New Account
Finish Creating Screenshots and Preview File for the Final Product
Setup New Package in Your Publishers Admin Page
Install Free Asset Store Tools and Submit For Approval
After your purchase, you'll know how to…
Make money using two of the top programs in the app/video game industry!
Model, animate and submit your creations for sale to millions of developers!
Build high quality 3D models for your own projects.
Create consistent monthly cash flow from your work!
Learn how to make low polygon mobile friendly 3D models
Course requirements
The Free version of both Maya and Unity 3D
Adobe Photoshop or comparable software for texture painting.
Two affordable purchasing options, both with social-sharing discounts.
Purchase Option 1 - Lifetime Access
Get Lifetime Access to this course for a one-time purchase price. You can download (or stream) the movie files and download any source projects.
Already have Lifetime Access? You can get started watching the video tutorials from 
right here.
Purchase Option 2 - Subscription Access
Get access to this course and dozens more through the CartoonSmart Subscription. Stream videos from any of your devices and download any source files / projects.
Browse All Courses